250+ pondless water features
1000+ ponds repaired & maintained
60+ fountainscapes created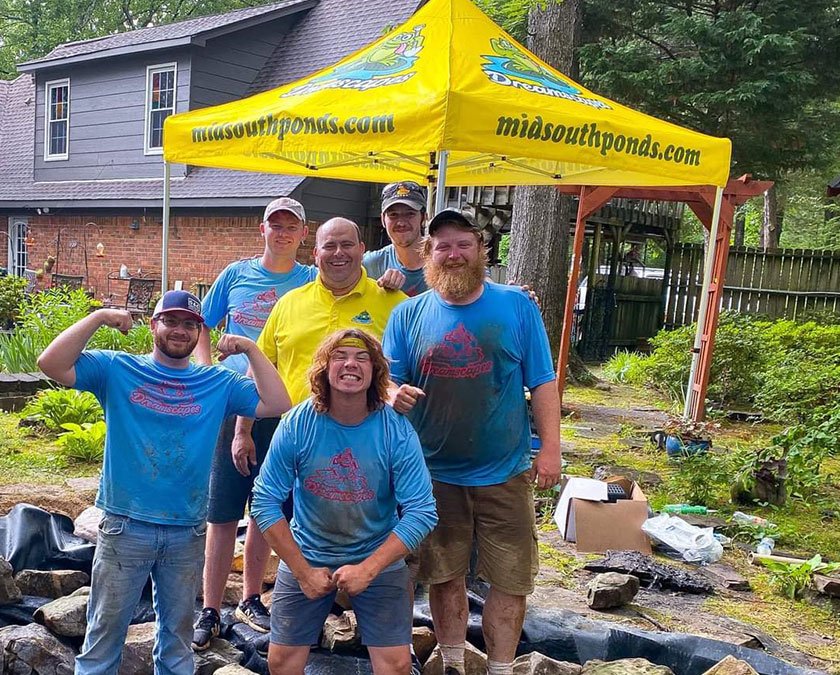 Hi! No matter how big or small your pond project is, we're here to turn it into reality, exactly how you want it. Our goal is to make sure you are 100% satisfied with the quality of our work and the end result.
Get in touch with us using the form below and we'll get back to you with a phone consultation to answer any questions you might have and to set all the details straight.
We can't wait to hear about your project. Share your ideas with us so that we can better understand what you have in mind, and send us a video of your space as well so that we can truly see what you see.
After filling out the form, you'll receive a text from our secure number (330) 227-2988 with a link to share more details about your project and submit your video walkthrough.
We'll follow up with a phone consultation once we receive these details from you!
Tell Us About Your Project
We can't wait to hear about your project. Send us some pictures to help us understand what you have in mind, and use the form below to describe your idea as best you can.
We are honored by the trust our customers put in us. Their reviews are proof of the care and attention to detail we give to each project.
Dreamscapes cleaned my pond & waterfall two days ago.
It was the latest of many annual cleanings by this firm. The job was outstanding. The pond is squeaky clean, the water is clear and the Dreamscapes staff arranged the stones around the pond in a very attractive fashion.
Terrific job!
Excellent work.
Bubba and the rest of the crew are great to work with. They worked hard and completed my pond renovation in a day. They stay busy for a reason.
Worth the wait – highly recommend Dreamscapes!
When I tell you they came on time. Finished on time. 
Had got plants for the waterfall and they planted them for me. Everything is beautiful. Thinking about getting a water waterfall. 
Book Dreamscape. I meditate peaceful and I love it.