250+ pondless water features
1000+ ponds repaired & maintained
60+ fountainscapes created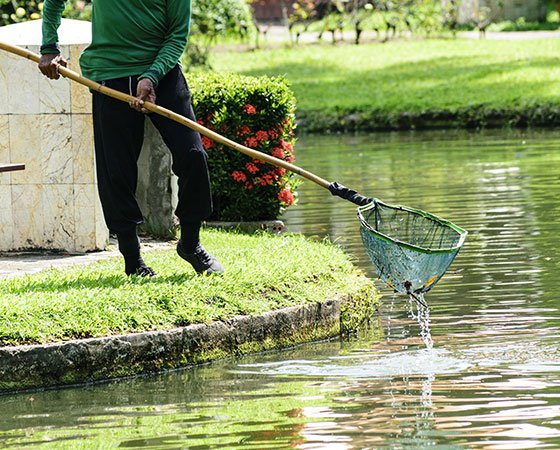 A Clean Pond For You And Your Family
A pond provides a multitude of benefits to you, your family, and the environment, but only if it's in its best condition.
Whether you just got a new pond or you moved into a new house with a pond, regular maintenance will make the pond look pristine so that you can feel proud owning it.
We make sure that your pond is sparkling clean and free of algae, sludge, and leaves. Enjoy your pond all year long, stress-free!
Our pond maintenance and cleaning services include:
Save Time And Gain Peace Of Mind
Taking care of your pond can be a calming and wholesome activity, but not everyone has the time or know-how to do it.
This is where we come in. You can relax knowing that your pond is taken care of by people you can trust, and that the job will be done with the care and attention your pond deserves.
After cleaning your pond, our staff will show you tips and tricks to maintaining a sparkling clean pond. Save time for what matters most to you and leave the cleaning of your pond to professionals.
Our goal is to offer you an unmatched customer experience. We've designed a streamlined process that keeps you updated at all times and guarantees a final result you'll love.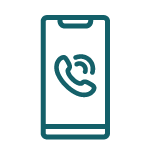 The first step is to get in touch with us and send us a few pictures of your space. Describe your vision for your pond or water feature and we'll get back to you with a phone consultation. We'll also set up a date for the pre-job walkthrough.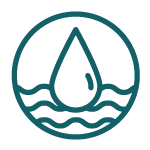 After we've agreed on all details and estimates, the fun part begins! We start working on cleaning your pond while keeping you in the loop through the whole process. Sit back and relax!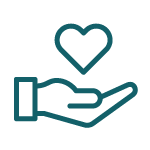 Your pond is now clean and healthy, and it's time for you to finally enjoy it. Gather your loved ones, take a break, and let the healing power of water soothe your senses!
Pond Maintenance & Cleaning Prices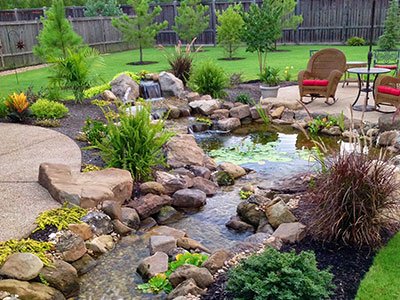 Maintenance and cleaning for a small pond around 6×8 sq.ft.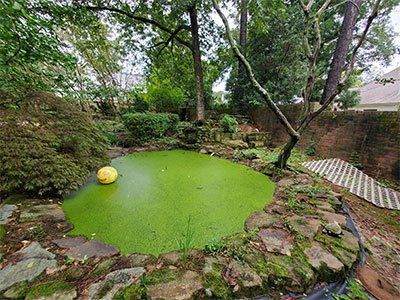 Maintenance and cleaning for a medium pond around 8×11 sq.ft.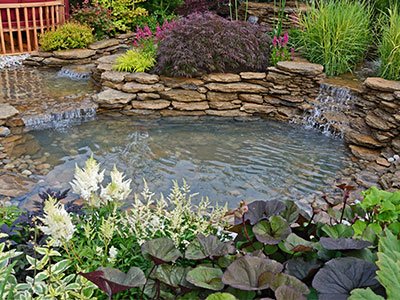 Maintenance and cleaning for a large pond around 11×16 sq.ft.
*Prices are averages and may change depending on your location, the size of your pond, the pond design, and any hidden issues we identify. You'll receive an exact quote for your unique pond after the in-house consultation.
We are honored by the trust our customers put in us. Their reviews are proof of the care and attention to detail we give to each project.
Dreamscapes cleaned my pond & waterfall two days ago. It was the latest of many annual cleanings by this firm.
The job was outstanding. The pond is squeaky clean, the water is clear and the Dreamscapes staff arranged the stones around the pond in a very attractive fashion. Terrific job!
The guys from Dreamscapes did a good job with the spring cleanout of my pond. It was tedious work on a cold day. The water is starting to clear up. Most of the debris from the fall leaves was cleaned out.
Overall, they did a good job.
Excellent Service! Needed my pond cleaned and repaired prior to selling my house and these guys came through big time. Pond looks great now.
Great customer service! Thanks again guys.
Ready To Enjoy A Sparkling Clean Pond All Season Long?