A Perfect Low-Maintenance Water Feature Fit For All Spaces
250+ pondless water features
1000+ ponds repaired & maintained
60+ fountainscapes created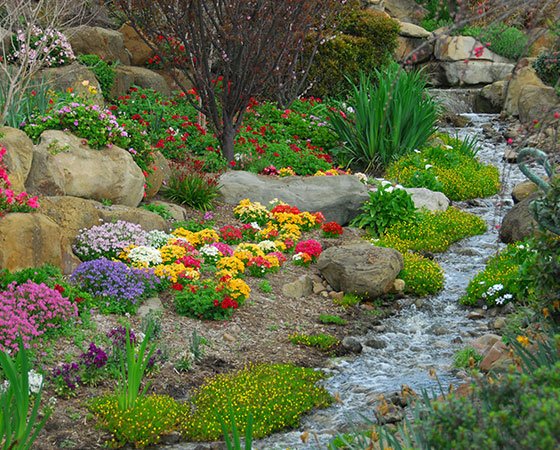 Get The Benefits Of A Pond, Maintenance-Free
Pondless waterfalls or streams are an optimal solution for having a low-maintenance but visually stunning feature in your yard. It does not require a visible basin of water, so it's very easy to maintain. This means you don't need to stress anymore about traveling or being away from home.
A pondless water feature eliminates the risk of kids or pets injuring themselves by the water while still letting you enjoy its tranquility and the wildlife it attracts.
Design a pondless waterfall for your outdoor space and enjoy all the benefits of a traditional pond without the expense and work it takes to keep it looking great.
A Pondless Waterfall Or Stream Can Fit Anywhere
You don't have to have a big backyard to enjoy the sights and sounds of water. The beauty of a pondless feature is that it can be designed for any space, and you can have as much water as you want running through it.
They can be a focal point in your backyard or add curb appeal to the front of your home. Wherever you choose to place it, your pondless water feature is an addition that adds style to your home and eases anyone's senses.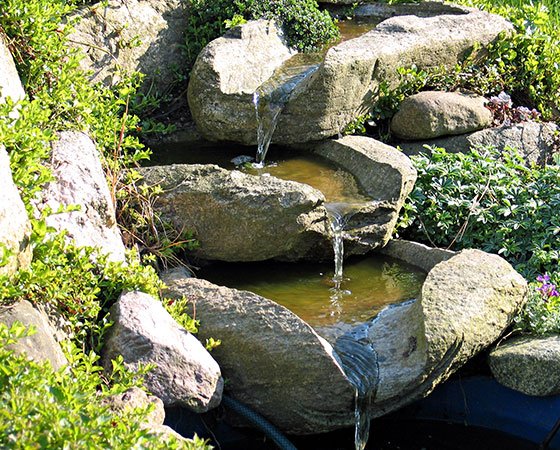 Our goal is to offer you an unmatched customer experience. We've designed a streamlined process that keeps you updated at all times and guarantees a final result you'll love.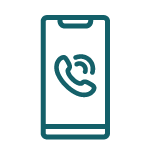 The first step is to get in touch with us and send us a few pictures of your space. Describe your vision for your pondless construction and we'll get back to you with a phone consultation. We'll also set up a date for the pre-job walkthrough.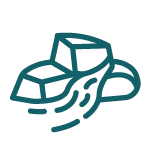 After we've agreed on all details and estimates, the fun part begins! We start working on your pondless construction while keeping you in the loop during the whole process. Sit back and relax!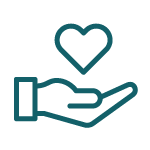 Enjoy Your Pondless Water Feature
Your dream pondless waterfall or stream is ready. It's time for you to finally enjoy your own maintenance-free sanctuary. Gather your loved ones, take a break, and let the healing power of running water soothe your senses!
Pondless Water Feature Prices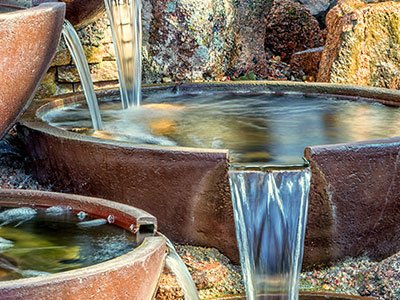 Base Pondless Water Feature*
Includes 4-5 stones and a small spillway bowl.
Average Pondless Water Feature*
Includes a 10-12 foot stream with nice boulders and lighting.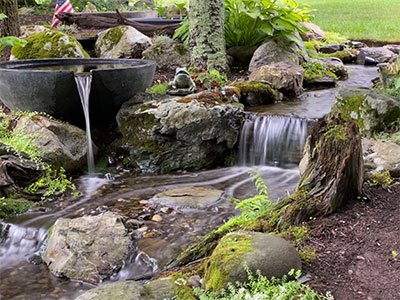 High-End Pondless Water Feature*
Includes a few spillway bowls, bigger boulders, a larger waterfall flow, and overall more complex design.
*Prices are averages and may change depending on your location, the size of your space, and the design, as well as your choice of plants, materials, and equipment. You'll receive an exact quote for your unique pondless water feature after the in-house consultation.
Pondless Water Feature Calculator
Get a more accurate estimate for your new pond by using the sliders in the calculator below. Please get in touch for your final quote.
Drag the sliders to adjust your values
* Pricing is for normal site conditions. Difficult site conditions can alter this number.
We are honored by the trust our customers put in us. Their reviews are proof of the care and attention to detail we give to each project.
After contacting multiple companies Dreamscapes was the only company to call and show up when they said they would.
Extremely knowledgeable on ponds, fish and water plants. They turned my plain backyard into my own backyard paradise.
Definitely recommend!
These guys went out of there way to get our waterfall feature in this weekend.
That being said, they provided excellent service and high quality work.
I highly recommend Dreamscapes Landscaping.
Excellent Service!
Needed my pond cleaned and repaired prior to selling my house and these guys came through big time. Pond looks great now.
Great customer service! Thanks again guys.
Envelop Yourself In The Serenity Of A Pondless Water Feature