Live The Worry-Free Water Feature Lifestyle With A Functional Pond
250+ pondless water features
1000+ ponds repaired & maintained
60+ fountainscapes created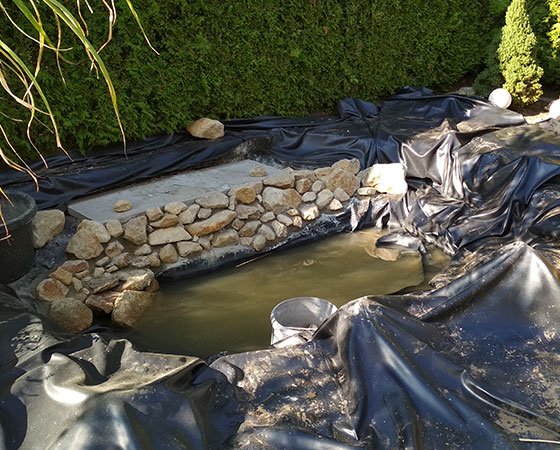 Don't Let A Water Leak Stop You From Enjoying Your Pond
A pond is a beautiful landscape feature that embellishes your outdoor space, but when it starts losing water, you want to know that it can be fixed fast.
You don't have to waste time and energy to periodically add water yourself, and you definitely don't need higher water bills. Your pond deserves to look and operate at its best, and that's where we come in.
Our exploratory process narrows down to the source of your leak and allows us to repair it immediately, so you won't have to compromise on enjoying your pond.
Less Stress Over Your Pond
You got a pond to help you relax, but what good does it do when you're constantly dealing with issues like leaks and malfunctioning pumps?
You don't have to spend hours researching and attempting DIY pond repair solutions that end up in frustration, loss of time, and money.
At Midsouth Ponds, our goal is to make you feel relaxed and confident that any issue you might have with your pond will be diagnosed and repaired in a professional, fast, and honest way.
We'll take care of your pond so you can keep living the worry-free water feature lifestyle.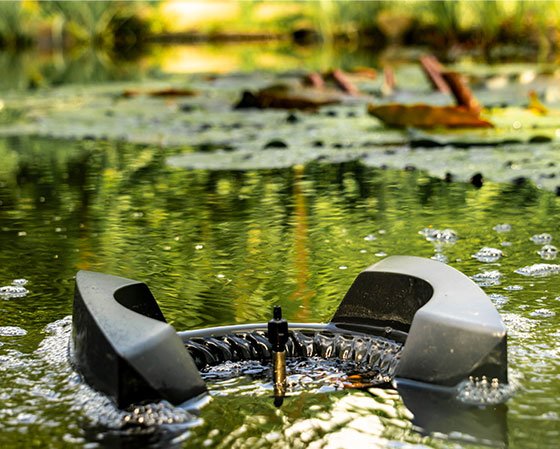 Our goal is to offer you an unmatched customer experience. We've designed a streamlined process that keeps you updated at all times and guarantees a final result you'll love.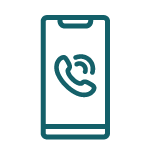 Get in touch with us and describe the issues you're experiencing. If you're having an urgent pond issue, we'll try to guide you on the phone in a few steps. Otherwise, we'll have a phone consultation, where we'll set up a date for the repair.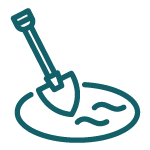 After we've answered all your questions, we start addressing any pond issues you may have. You can relax knowing that you're informed about the whole process and that your pond repair is in trusted hands.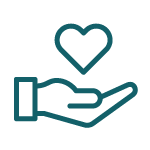 Now that your pond is up and running again, it's time for you to enjoy it again. Gather your loved ones, take a break, and let the healing power of water soothe your senses!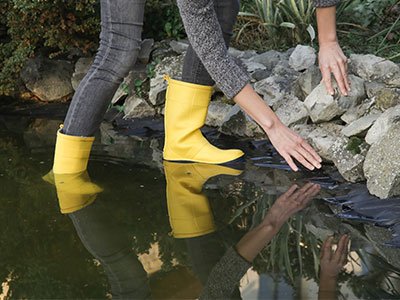 Our basic leak detection service includes a trip to your location and an exploratory inspection of your pond.
Our experts will diagnose to identify any leak. If the leak is minor, we'll fix it on the spot. If the issue is bigger, we'll provide you with adequate repair solutions and recommendations.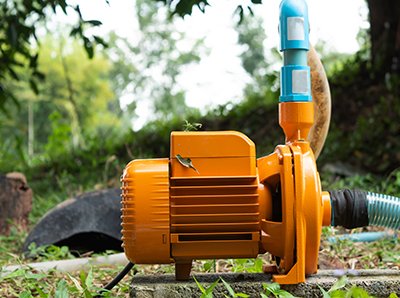 If you have your own replacement pump, the pump replacement service starts at $225. If you don't have a pump, replacement starts at $300+, depending on the type of pump you need.
When trusting us to provide your pump, you can be assured that you're getting the exact pump that fits your needs, along with the labor and product warranty.
*Prices are averages and may change depending on your location, the size of your pond, the equipment, and any hidden issues we identify. You'll receive an exact quote for your repair after the in-house consultation.
We are honored by the trust our customers put in us. Their reviews are proof of the care and attention to detail we give to each project.
Bubba and David have been most responsive to all my needs for my ponds.
They do excellent work!
They guys showed up and took care of us the next day.
The price was reasonable and can't wait to see the end result!
Baby Jack's loves Dreamscape Landscaping.
Highly recommended!
Get Your Pond Repaired The Right Way, The First Time